Another long and rather stressful day today.
I went to work first, and was meant to collect a lot of information for my essay! I had questions to ask, questionnaires to hand out etc. and I got absolutely nothing done!! *sigh* It was not total neglect on my part though, because I got sort of talked into trying to do this project, which kept my busy for most of the morning, but it still feels terrible that I spent four hours there without getting anything at all done for my essay - so that felt more or less like a waste of time! Even though I do enjoy being there, right now my time there has to center around the essay ... which of course it didn't today!
After work I went to visit my mentor, who is a really wonderful girl! Unfortunately, since I feel so low right now, I just feel awful that I can't think of a single positive thing to say - I feel really terrible about that ... so that meeting wasn't really great either unfortunately!
When I managed to get home I realized I definately need to make some decisions about the upcoming weeks and what I will and will not do right now. I've been putting off making these decisions because I can't for the life of me figure out what to decide, what will be 'right' and what will be 'wrong'?? Still, I couldn't wait any longer or it would all collapse ...
So, I've made a few decisions tonight!
I thought I would feel better once I had actually decided something and knew what to work from, but I don't! I still feel really really worried that I've made the wrong decisions and that all Hell will break loose any minute! I also realized that I'd forgotten something rather important today, which means that tomorrow will be completely crazy and stressed out and generally weird! Why can't
something
work out for me right now?!?!? Everything just keeps falling to pieces and I don't know how much longer I can take that ....
On top of all this - as if that wasn't enough - some old 'issues' have come up and become rather accute now!! I had
tried hard
to if not forget about them (which probably isn't possible) but at least try to put them someplace in the back of my mind, where they wouldn't occupy me very much! It has worked for a while, but now they've lept forward and are actually occupying a whole lot of my mind ... and I really need to focus on other things right now! Unfortunately, there's not an
Off
-button for your feelings and emotions, is there?!
I know my blog entries can't be that uplifting to read nowadays and I'm sorry for that - but I can't very well sit here and write stuff that isn't true, right? I'm focusing my blog very much on what goes on in my day-to-day life ... and that means ups as well as downs, right?
I really hope all of you are feeling better than I am right now, because I wouldn't wish this on anybody!!!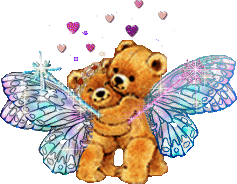 Jessica's Websites