Well, although I'm about a week late, today I managed to get all the Christmas decorations and whatnot up ... Even though I don't like Christmas, I usually feel it's okay with all the preparations, Christmas presents and decorations, but this year I don't have any Christmas spirit whatsoever ...
I've tried everything, I even made ginger-bread cookies (special gluten-free kind, which I've never dared to make myself before ... special doughs with special flower and whatnot), I listened to Christmas music, everything ... but no holiday spirit for me ...
Zorro helped with the decorations of course! :) As you might see in the pictures ...

In this first picture, he's on the table, along with most of my Christmas decorations! I wish I could have put a Santa's hat on his head, to make it look really Christmassy, but he would have none of it of course (and I can't say that I blame him either ...).
Here, in the second picture, Zorro has positioned himself
inside
the Christmas box, to check it out properly! :) Luckily I had already removed all the fragile stuff ... so I felt he could have his fun in the box! At least one of us has enjoyed the Christmas decorations today! :)

Apart from this I don't have much to write about it ... I'm still feeling rather sad and melancholy, it's sort of a general state of mind, that shines through most of what I do nowadays ... who knows, a change of scenery over Christmas might do me good.
Tomorrow begins a pretty horrible week for me. I have
so
much stuff that needs to be done, fixed and organized, and for the most part, I am dependent on other people to make this work. I don't have anything against the people around me, but it feels a little frustrating when I can't control how things will turn out myself ... instead the results of a lot of things will be determined by others, and yet affect me in a very real way ... and I never like that.
Take care guys!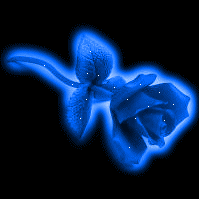 Jessica's Websites