(Sorry you guys who don't read Swedish, but there's no way I'd be able to review this Christmas Concert in English ... so this will be a Swedish blog entry. Hope you understand! Thanks!)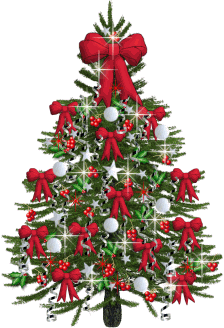 Dags igen för den årliga Julkonserten med Tonica-orkestern, under ledning av Peter Sjunnesson, som i år gästades av Carolina Jönsson, systrarna Jenny och Emma Freij samt ingen mindre än Johnny Logan!!!
Mycket trevligt!
I traditionsenlig anda började konserten med
Tomtarnas julparad
, till vilken hela orkestern bar tomteluvor! Mycket jul-igt!
Därefter sjöng de tre tjejerna
Julen är här
, vilket är en av mina personliga favoriter, och sedan avlöste jullåtarna varandra i rasande hastighet. Det blev t ex ett julmedley med Alice Tegnér-sånger, där publiken inbjöds till allsång i
Pepparkaksgubbarna
, men också lite allvarligare tongågar som
First of May
och
Decembernatt
.
Därefter dags för solisten: Johnny Logan!! En helt fantastisk röst, och mycket populär hos publiken - man såg t o m två irländska flaggor i publikhavet!! :) Han började med att sjunga sin hit-låt
Hold me now
, vilket var helt fantastiskt, och fortsatte med att sjunga två låtar från sin nya skiva, "Irish Connection" som kommer att släppas i Sverige snart!
Efter ytterligare några sånger, bl a en fin nytolkning av Tommy Körbergs
Stad i Ljus (Sprid ditt ljus)
med de fyra solisterna var det dags för paus.
Efter pausen körde orkestern igång med
Sleigh Ride
för att få alla i stämning igen och ganska snart kom Johnny Logan tillbaka med
What's Another Year
, en annan publikfavorit, utan tvekan! Det bjöds också på ett "American Christmas Medley" med olika amerikanska julsånger, innan det blev dags för ytterligare en allsång, den här gång den traditionella
Dagen är kommen
.
Konserten avslutades med att dirigent Peter Sjunnesson sjöng
O Helga Natt
, vilket verkligen är en stämningsful avslutning på en underbar konsert!
Ett extranummer bjöds det också på, förstås, vilket i år blev
When You Wish Upon A Star
.
En helt fantastiskt julkonsert även i år, som åtminstone har fått en del av julkänslan att infinna sig hos mig (har inte så lätt för att komma i julstämning)!!
Julen är här
Och lyser frid på jorden
Glädjen är stor
I ett barns klara ögon bor den
Julen är här
I våra mörka länder
Kom låt oss ta varandras händer
När julen är här