I have had two
really rotten days
now ... which is why I didn't write anything here yesterday. I'm not sure why things turn out the way they do, but things have
not been good
, that's for sure!
I'm getting very tired of never getting my life to work on routine - it's just one thing after another after another that makes my life a mess ... and I'm feeling really sick of it right now! Why should it be so hard to only get life to
work
? I'm not asking for miracles (at least I don't think so?!), but just feeling that the hours and days and weeks and months are passing by without everything being such a big deal ... Guess I don't have that much luck, right?!
Sorry about the mega-depressing entry here, fact of the matter is that I am starting to feel a little better now - or I wouldn't write here - so once again I guess I'll have to work hard at getting an okay day tomorrow ...
I still can't help but being frustrated about things never ever working out! I know I have to fight for it, and that problems just don't solve themselves, but I honestly think I haven't done anything
but
fight like crazy for the past five or six years ... and I'm not sure if I can keep on fighting like this to make every day or even every hour work out, especially considering I might have as much as 40-50 years left to live ... that makes up a whole lot of days and hours ....
I really shouldn't have written this entry, I feel that these thoughts might not be so suitable in a blog, but once I started writing, I couldn't really help myself and the words just sort of popped out ...
Guess I shouldn't go on about it anymore though ...
(I realize the thumbnail of the graphic looks a little strange, but just click on it to see it in real size and it will look better)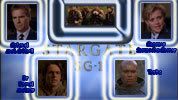 ---------------------------------------
My Life At The Moment!
Currently reading:
Dödens medicin, Olov Svedelid
Currently watching:
Stargate SG-1 (season 1)
Currently listening to:
De Hjältemodiga, Astrid Lindgren
My Plans for tomorrow:
Studies probably