This has definately not been a good day!!
Things are really piling up for me now, and I'm not quite sure how I will be able to deal with them all, and come out of it in the end. I know I have to try to relax, take one thing at a time, de-dramatize whatever is going on etc. etc. etc. Well, I
am
really trying, although I'm not making a very good job of it!
I find it very difficult not to look ahead, because I feel I really must look ahead. My life can't really function if I don't plan, or know a little about what is going to happen ... I can't just let everything go and hope for the best - because when I do, things tend to turn to the worse instead. But it's also very, very difficult to handle everything at once! I can't really prioritize either, I don't know what's more important, to pass this course or the next? (well, that's simplifying it, but you know what I mean!) How can I know what to prioritize there? I know I've done very well up until now, and I have no intention of quitting or stepping down or whatever, but I do find it very hard to deal with new challenges constantly ... it's one thing after another after another - and I'm not good at that at all. I really feel like I need to come to terms with what I'm doing, what I am accomplishing, what I'm not doing great ... and there's no time for that. Even when I have a few days off, like I've had now, there are
so
many things that lie ahead, I can't take the time to think about what's in the past - even though I feel a great need to do so!
This turned out quite dark and gloomy, sorry about that. However, I'm not feeling good at all tonight, and this week is fairly horrible! Well, some stuff about it is good also, but what it comes down to is that I won't be able to rest properly - or at all the way things are going - for at least 1½ weeks, maybe more ... *gulp*
Tomorrow we have double lectures, at some point we'll do an oral presentation - and the whole thing seems very loose and whatnot, so I'm not at sure how that will turn out ... and I'm nervous like Hell! - and then we'll start on 'Interview-technics'. That in itself is very good - I'll hopefully be using interviews in my essay, so I'm looking forward to getting lots of advice! BUT, our teacher wants filmed interviews, with us - meaning some people on the course will have to interveiw/be interviewed in front of a video-camera ... HOW will I cope if I get chosen for that? I haven't ran away from anything for a very long time, but I am afraid I will do if that happens!! Also, this 'interview'-thing will last for about
a month
, meaning it will be fairly huge, so I can just imagine what the final report and presentation will be like!! This, in theory at least, will be almost as big as the essays we'll be writing - and that's A LOT! On top of this, we have to write the essays at the same time!! Eh, huh?!?
Tomorrow afternoon, I'm finally meeting with my tutor for the first time, regarding the essay! I'm also completely in panic about that - I have no idea how much I should prepare (and it's a bit late to start now!!), how much he wants from me,
what
he wants from me .... the list goes on and on ...
On Tuesday, more lectures.
On Wednesday I'll have to go to work, only double time this time, since I have so little time, so I'll probably leave home at about 7 a.m. and return back home at 7 p.m. ... great! NOT!
On Thursday we have the first essay-group-seminar, which I have no idea about, I don't know what will happen, and I hardly know anyone who will be there ... panic, again!
Friday is free, but I'm guessing I'll be more dead than alive then! Also, I need to do all my Christmas cleaning and decorating then (my own personal tradition)
On Saturday I'm off to Gotheburg to see Cats with a friend - I'm totally looking forward to it, it's gonna be great, but it still means a lot of pressure, and spending the entire day away from home and all that.
On Sunday I will do some Christmas shopping and go to a Christmas concert, once again, it'll be great fun but also a lot of stress for me ... *sigh*
This turned into quite a ramble about how bad I feel ... sorry about that ...
I have at least started to make dvd caps from Lord of the Rings *yay* It'll take forever before I'm finished, but at least I've started, so points for effort?
I wanted to do some graphics for today's blog, but since I'm in a state of panic, and I have a lot of things to do (and I have to get up at about 4.45a.m. tomorrow!), they are
very
simple. Anyway, here they are: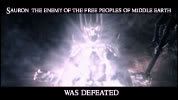 Jessica's Websites